Check out this men's watch deal at Amazon where you can buy Casio Men's WVM120J-1 Solar Atomic Resin Strap Watch
at $27.54 now. This Casio watch was originally priced at $79.95, but now the price has been reduced to $27.54. You can save 66% on this watch, if you took this deal. The shipping is FREE. No tax in most US states. This price may be only good for limited-time.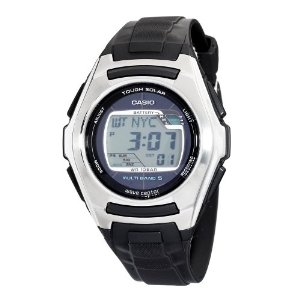 Casio WVM120J-1 Watch Review:
The Casio WVM120J-1 cored 4.5 out of 5 stars in 47 customer reviews at Amazon.com. It has been highly recommended by many customers. Casio Solar Atomic Men's Watch (WVM120J-1) comes multiple functions including world time, 5 alarms and silent mode. It is water resistant up to 100 meters.
If you are shopping for a watch for your everyday use, you should look into this deal.