Here is a chance where you can receive a free Herbal Essences sample. Follow the instructions below to take advantage of  this freebie offer. If you have never tried this type of shampoo, this sample giveaway is a perfect for you. Maybe your hair will get better after using their product. In that case, you may want to switch to this brand of shampoo and throw away the one that  are currently in-use.
1. Visit the freebie offer site at this web address: http://www.herbal-essences.co.uk/get_a_free_sample/;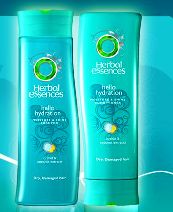 2. Finish the sample request form with your name, email, birth date and address. At the end, you can opt in for their  newsletter or the P&G UK newsletter, if you like.
This is a great opportunity to try Herbal Essences new products for FREE.